Consat was founded in 1986 and is today one of Sweden's leading privately owned engineering firms. Our group of companies is constantly expanding as demand for our services and products continues to grow.
Thanks to fantastic employees with many years of experience, high competency and creativity, we provide unique technical solutions with both breadth and depth.
Consat has a special position in the market when it comes to implementing cross-functional projects and assignments. We strive to operate in technologies of the future balanced with supporting a large customer base to achieve sustainability and company stability.
Consat AB encompasses five subsidiaries being:
Consat Engineering AB, which carry out projects and provide services in product and production development as well as systems and software development,
Consat Telematics AB, which develops and provides ITS public transportation systems,
Consat Data AB, which works with network and system maintenance,
Consat Sustainable Energy Systems AB, which conducts energy efficiency projects in commercial real estate,
Consat Innovation Partner that helps our existing and new customers with new types of collaborations, new types of product offerings and innovations.
Our success is built through long-term relationships with our customers. The focus of our work is always to benefit the customer.

1986

1987

1988

1994

1999

2000

2001

2003

2004

2005

2006

2007

2008

2009

2010

2012

2013

2014

2015

2016

2018

2018

2019

2020
The company was founded in 1986 by Jan-Bertil Johansson.

The first assignments were Volvo Buses, Meco Pak and Forbo Forshaga.

Engineers in material handling and special machines are hired.

Expansion of 20 employees.

We moved the office to Ögärdesvägen 19a in Partille

We formed NetGroup and became ISO-9001 certified.

Consat begins with artificial intelligence within vision systems.

Consat is involved in developing Volvo's YCC car.

Volvo Buses outsources telematics development to Consat.

Consat develops telematics for the Bond car in the Bond movie Casino Royale.

We open an office in Solna, Stockholm.

We opened an office in San Diego, CA, USA.

We opened an office in Lindholmen.

We opened an office in Montreal, QC, Canada.

Consat Engineering AB gets a new CEO.

Consat Telematics AB is formed.

Consat Sustainable Energy Systems is formed.

Consat Do Brazil is formed.

We developed the C30 electric, which will then be shown at the Paris trade fair.

We move to new premises in Lindholmen.

We are named career company of the year for the first time.

Consat's own vehicle computer, the MX-4, is launched.

We expand our premises in Lindholmen.

We are named the career company of the year.

We are named the career company of the year.

We are named the career company of the year for the fourth time.

Consat Data becomes the Official IT supplier of the Partille and Gothia Cup.

Martin Wahlgren is appointed President of the Group.

We are named the career company of the year.

We are named the career company of the year.

We are named the career company of the year.

We win this year's employer branding company!

We open offices in Sydney, Australia and in Oslo, Norway.

Consat Innovation Partner is formed.

We are named the career company of the year for the ninth time.

This year's CEO, awarded by Universum Awards, goes to our own Martin Wahlgren.
Working for a sustainable planet
We all have a responsibility to act for a more sustainable and healthy life on our planet.
Consat started working for sustainability early on and by innovative tech solutions and investments, we are building the Consat Group to make an impact that matters:
Efficient transportation
Electrification and automation
Energy efficiency for buildings and industry processes
Green farming and protein production.
Biodegradable plastics
For many
passion is a sudden burst of emotion that eventually wanes and disappears.
For Consat
being passionate about technology has been a core part of the company's DNA since its beginning.
For you
a relationship with Consat is a passion that lasts regardless of whether you are a customer, a partner or an employee.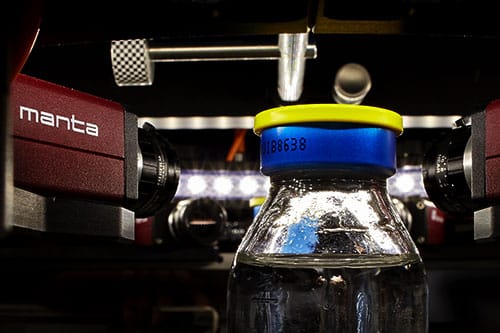 We always strive to be at the forefront of technology and innovation!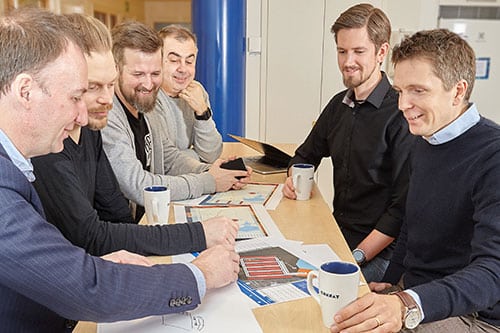 In order to solve advanced and complex project deliveries, we need to collaborate with customers, partners and suppliers, something that we at Consat are undoubtedly good at.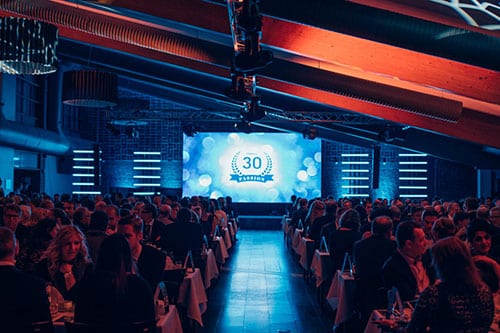 For more than 30 years, we have been driven by delivering benefits to our customers based on our genuine passion for technology and our proactive, committed approaches.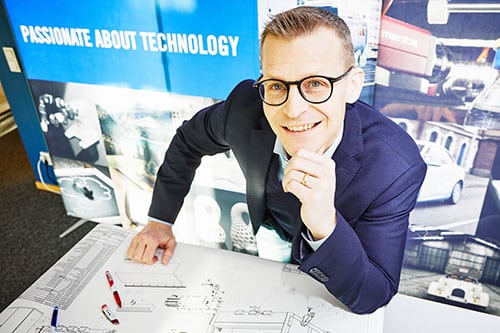 For us, it is important to create long-term relationships based on earned and mutual trust. It also states that we are clear about what our strengths and weaknesses are.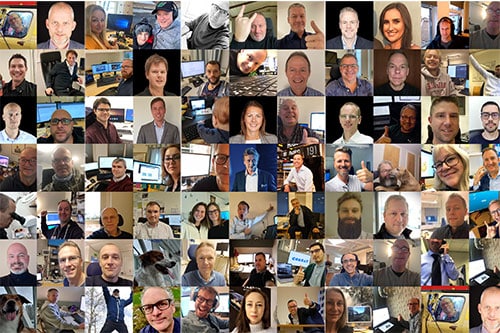 We care about our employees and how we treat each other. We believe in the individuals, and in the interactions between people.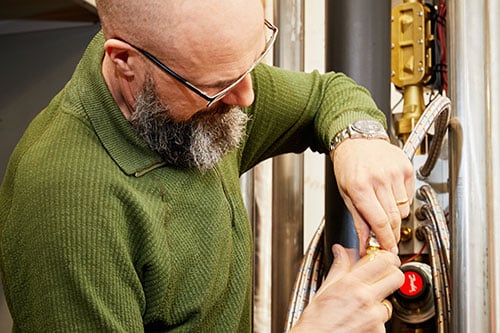 As long as there are customers with exciting challenges, there will be a need for Consat! We learn from each other every day!